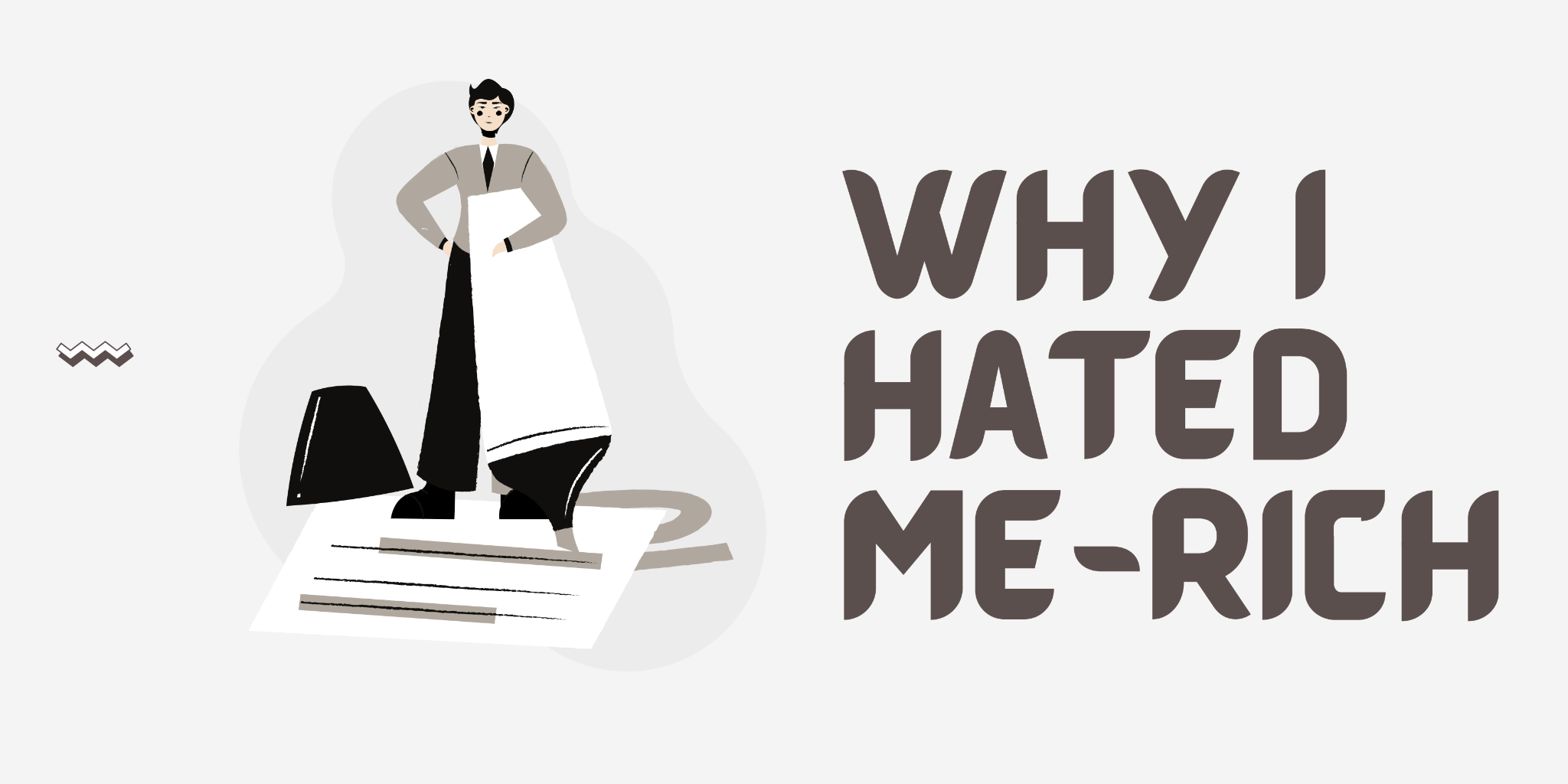 I hated me-rich. Concerns about insanity would arise if I had this conversation with my spouse. What? Are you alright? She'll ask. And my family, they'd be like "Guy you well like this, I no sure" Frankly, I am in the middle of a crisis from both world if I dare have this conversation.
Life was situational. Circumstances were a beacon of excuses. In the beginning, I did not believe in making excuses, but when I did, as they say, when the odds meet the wrongs, what is left? Any sane person would not utter or think such words, so the thought, "This is some satiric piece," cannot be overlooked. I wish this was a sarcastic remark.
I'm a hard worker and a risk-taker. This characteristic described my teenage years when my dad passed on. The challenge was that we needed to keep our lives moving, even though Papa was gone. Life goes on. At times, situations have tangibility, but life is sweet, tricky, and many times justifying one's primary intentions.
In the early moments of my youth, I strived so much that Jehovah was Elohim. Not to forget, disappointment isolated me from taking help, getting me to work my ass off. I care not if my health is affected; I want to be rich for my mama and siblings. Hardly, I cheer in my gracefulness, yet I want to shoulder every other person's.
Life happens, but only in movies and mysterious TV programs. I have seen this plenty of times until it happens to you. Life is unpredictable. When it did strike, it was the time my life was on the verge of ruin. Can I say this with certainty because I did enjoy that sprout?
What made me hate me-rich was disappointment. The same teacher that educated me about life tormented me. How you ask? Selfishness: Was I selfish? To an extent, I was. When things flourished, what was I doing and what attitude did I have? I get to understand that kindness is not about thinking straight; that's how we get to be to those we show it to; it antagonizes our intent of free will.
I was a manipulative extortionist. That's where I isolated my intelligence for a period of years, going on and off. I made my first million as a fraud, but never really lasted for long. It's like my own God is different in the way he allotted karma to me. It doesn't take a second thought to be served. I could blame that conscience wholesomeness on my stern mother, about whom I wrote a letter at age 6 that she was not my mother, taking several years before I had a good acquittance with her.
In between defrauding online, I was showing kindness with the money I made. That's part of me even before I ventured into that worldly paradox that drives you crazy and obnoxious. There came this time of acute realization. This is the moment I started dawning on the dreams and plans I had for my life. I never wanted a worldly life of defrauding people. I have been a dedicated, hard-working, and God-fearing person all my life. Why would I want to ruin all that by causing other people's pains just to design my joy? It was when I realized happiness as the freedom, I knew I hadn't since partaken in fraud. My life has taken a twist in this decadence.
Unknowingly, karma is prepping to incave me into a war. A war my stern mother would go on to help me fight against with restlessness. Amidst this, I had to decide. Do I discontinue and take on appropriateness, getting career-orientated, or what innovation can defraud turn for me?
I hated me-rich so much. The decision I made withdrew my circle of friends, made me insensitive to my family, disturbed my romantic relationship, and made me depressed. Instead of commending my effort to change, my community stood against me. They were like, "How long will it take to build a fruitful me again?" Further, they said, "I was doing better before than I am trying to do now," though dependent on others' riches and wealth. That's selfishness, thinking only of myself. Wait, I am the villain and actor here. Whatever it is, I will bear the consequences. Retracing back to that one-time decision, I have put in a lot more to change than reclining back on a journey of unhappiness and unfulfillment. Sometimes I consider it, though I am scared for my life to step back into that world. I know any friend reading this will cut ties with me forever. After all, there is no magnetic force anymore.
My decision to become a writer and an author contributed to my hating me-rich. Does riches promise comfort? After all, we are not on earth to earn comfort. Still, it is unfair being inhumane to swaddle in the glory of humanity.
I need me-rich to pay bills, sort out financial responsibilities, and support society, not me-rich to oppress anyone. I shouldn't abuse the legitimacy of riches and broaden the course of illegitimacy by becoming rich.
I am not saddened starting up from scratch. I needed to channel my fierceness into productiveness. Shining this armor, I am not chasing success at high speed.
Do I love myself now? I never hated myself; just me-rich through fraud, of course, on a mission of correctness. Do I enjoy the ride? With no clean slate to change, which direction am I facing? It's all that matters.
The journey was not easy, which shouldn't be. The starts put you on. That line was from a song I recorded recently. I did tell someone recently that I had stopped enjoying making money. How would a sane person say such a thing? My response was, "life." Forget clean or dirty money – what sort of peace and nation am I building inside and within me?