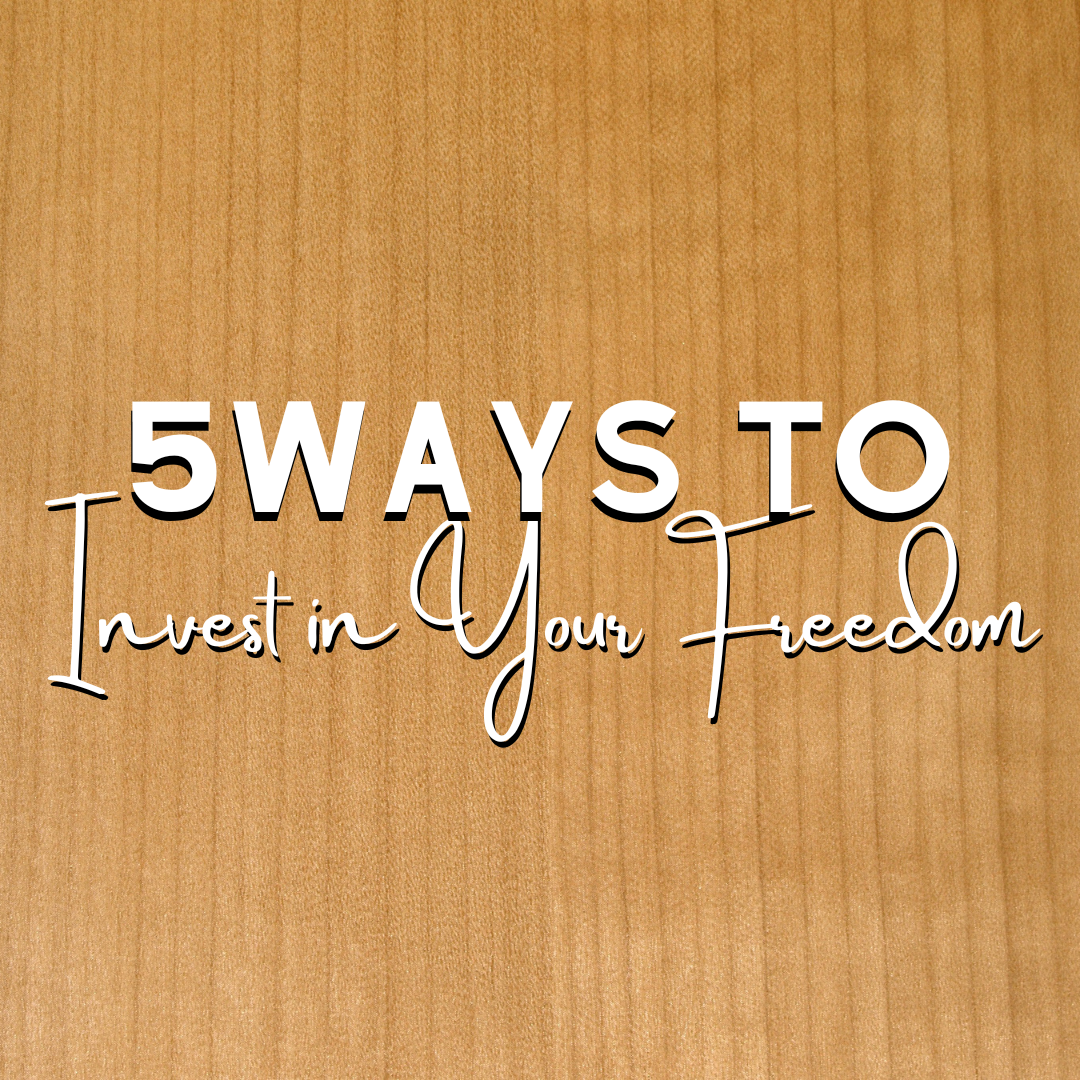 ← Back
5 Ways to Invest in Your Freedom
"Out of my house, you are welcome no more," were the words of my mother. I thought it was my home too; I thought it was one of those silly jokes. You're on your own if hallucinating; Reality sets in.
I know that understanding freedom is neither a birthright nor a dolly-passion blue. You earn it. 
How? 
For a lost mind, furious at mom instead of patching a gap; I'm only homeless, not armless.
I had to think of what to do with myself because;
I need to have a roof over my head.
Feed my waggle throat
Get a job.
Does it end there? No, I'm thinking ahead now. In a couple of years, I want to surprise mom that I'm responsible.

To achieve this, one needs to:
Have a direction – What got me here in the first place? How do I remain responsible? Having a direction is the answer. What is my purpose? What do I intend to do with Impact? It was the impact of my mother that led me here. How am I to impact the world with my ability? Why do you want to do what you are about to or already doing? Think of the positivity in every opportunity and how to tackle challenges.
Learn a skill – You shouldn't learn a skill to impress or oppress; it must be the best way to portray diligence. Having a skill gives one the right to be impacted and pass it on. It's important to have a skill in this world where creatives, innovators, and intellects are valuable to the development of society.
Value mentorship—it's one thing to learn; the other is to get involved. Get the framework of how it works from those before you, who excel at it. Mentorship comes in series, such as internships, one-on-one coaching, and apprenticeships. Sacrifice your sweat for gain.
Don't be around the frame; get in the picture – Don't be afraid to get your hands dirty; I don't mean getting involved in crime. Be known for what you do. Don't fake it. Associate with professionals and like-minded people and get involved in solution creation.
Collaborate - Collaboration is not starting your company when there's no means to. Be open to working around and with people. Brace your mastership, building with others.
With all these, I have invested in my freedom, and my mother could welcome me home again. She is a major part of what makes me "home".